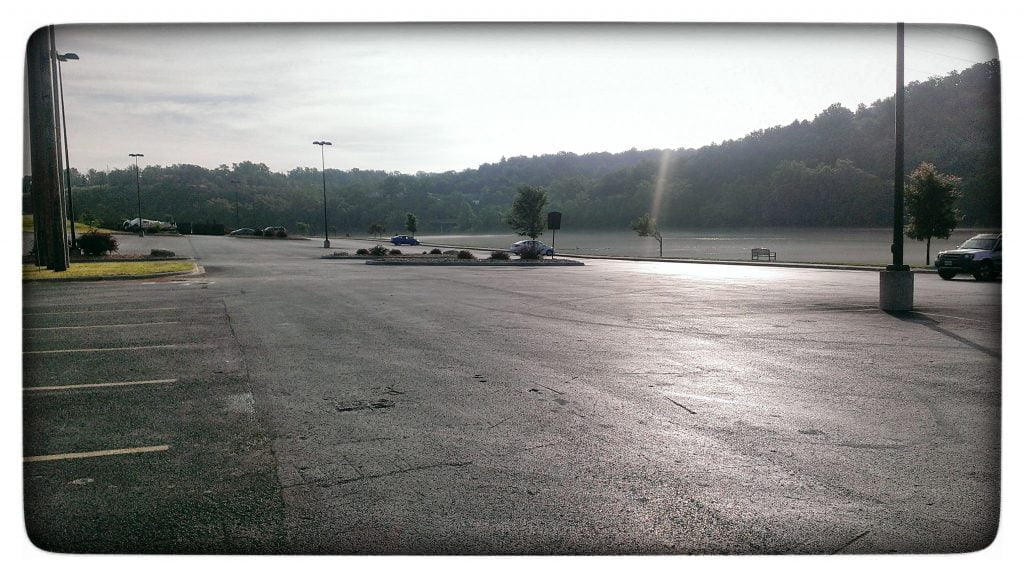 Branson has always been a favorite motorcyle destination, but it was difficult to ride either cruisers or sportbikes due to the hills and traffic. The family rented a villa in one of the resorts, and I researched bicycle routes the evening we arrived on my Nexus 7 tablet using the MapMyRide app.
However, it became quickly apparent that there were no significant bike trails in the town. The Road Bike owners had come up with creative routes along scenic roads and residential areas. Branson appears to have it's own bicycle club and two good shops, but no decent places to ride.
At first it seemed that I brought the wrong bike, any decent trail bike would have been useful for the off-road paths and trails spotted during my ride. Which helped me understand why it was so easy to find trail/dirt bike routes than those for road bikes.
I didn't arrive terribly early, but even with the light local and tourist traffic it didn't seem like I was in anyone's way either. My strength had increased recently, but in retrospective my riding could have been much more aggressive. They didn't seem to care what my speed or lane position was, I was just another bicycle rider.
http://www.mapmyride.com/workout/616037283
The overall ride wasn't that long or strenuous. I'll have to make up the lost distance, but it was worth the effort to bring the mount the bike on the hitch and bring the gear.
On the way back to the Branson Landing I passed and went over the river to the original downtown Holister. Downing Street was interesting, and caught a place we might check out in a future visit.
Getting back on the Fayetteville paths will be good, but the experience/freedom in Branson and Holister was similar to being on a motorcycle.