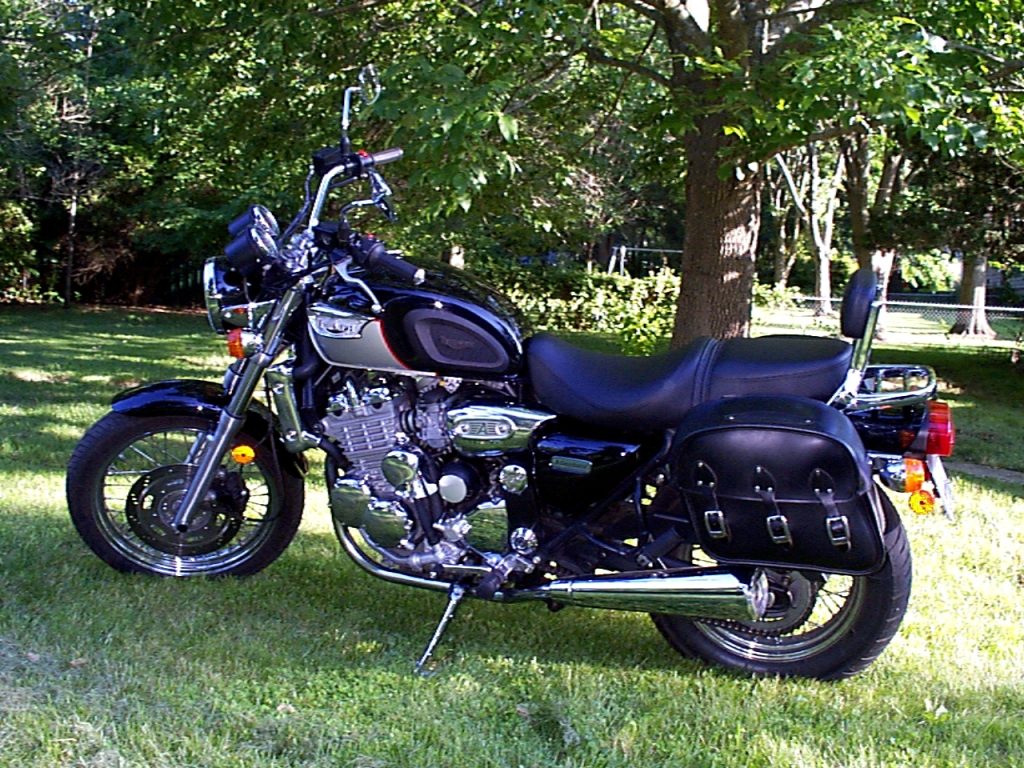 The mid-90's were a wonderful time, not just for technology reasons, but it was when my fascination with Motorcycles was picking up. Back then my top pick was a Moto Guzzi California.
A friend advised to set aside the desire for a while and consider a sportscar instead; which ended up being a very cool Camaro that I put 120k miles on before trading it in for a Mustang GT.
However, the itch to own a bike eventually took over (while I still had the Camaro)
I toyed with a couple newer Triumph Daytona 955i bikes (silver and yellow), as well as a Ducati 750SS, but fell in love with the original Daytona900 and rode them both for a short while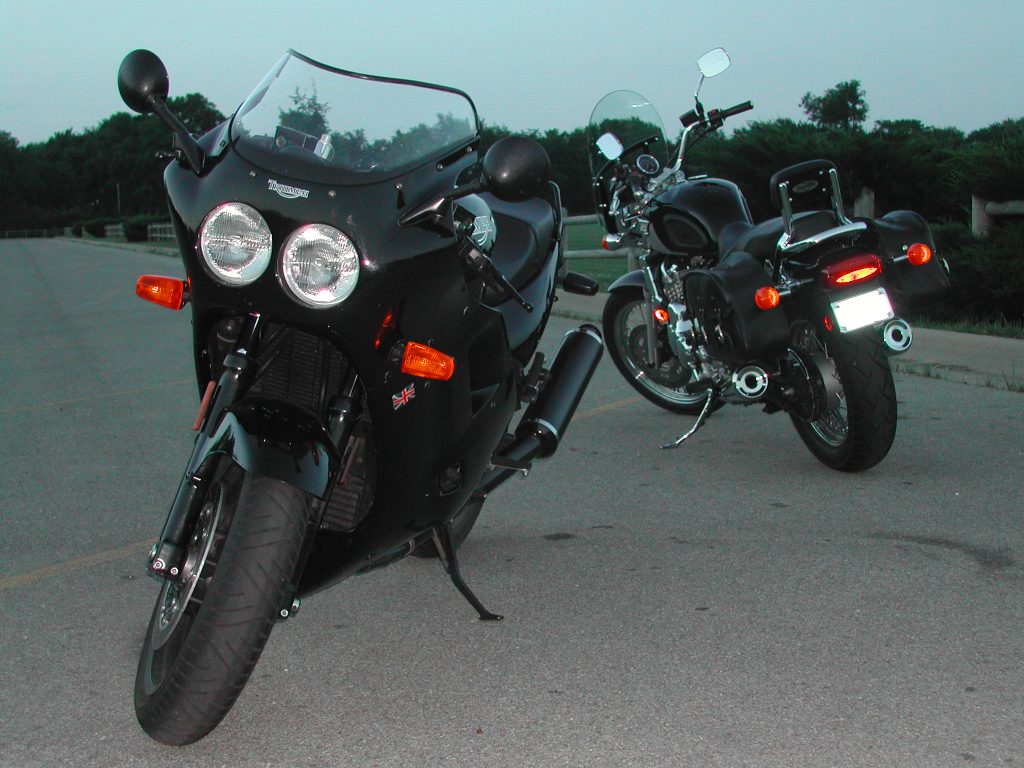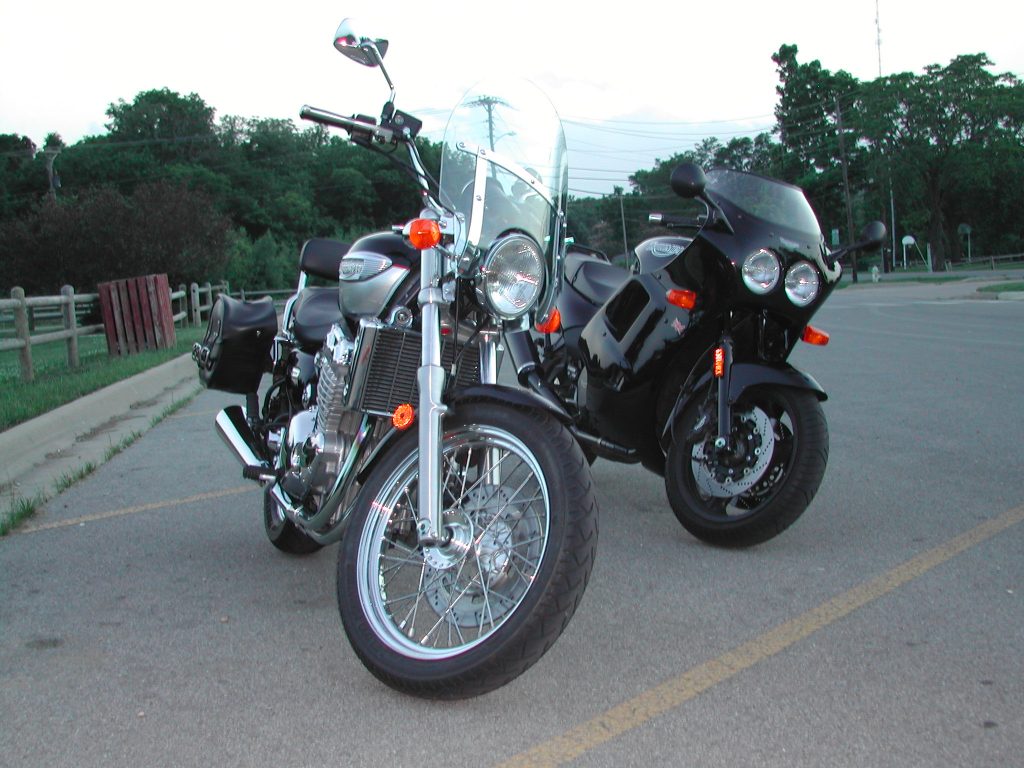 The Triumph fascination didn't stop there either. Being a web development hobbyist I built a portal/community for Triumph Enthusiasts as well; TriumphRat.Net – which is one of the world's busiest websites.
By the time the mid-2000's rolled around, we had completed a extremely challenging adoption process and I was looking forward to parenthood – and subsequently sold both of my bikes and the website.
For the next few years, I toyed around on the most dependable motorcycle ever owned – a Honda VFR800 Interceptor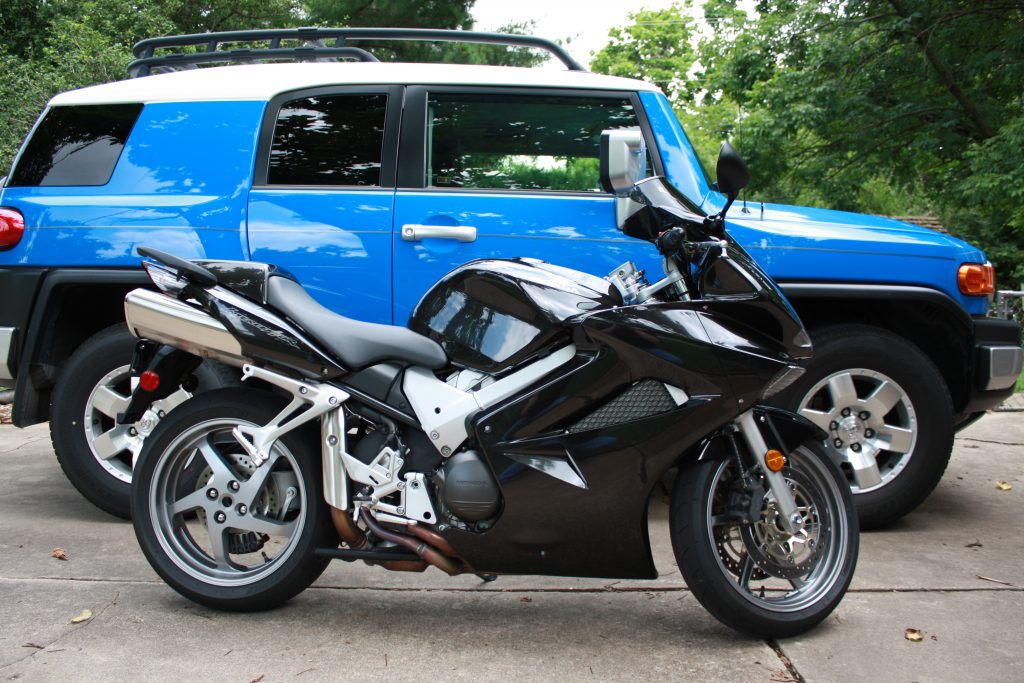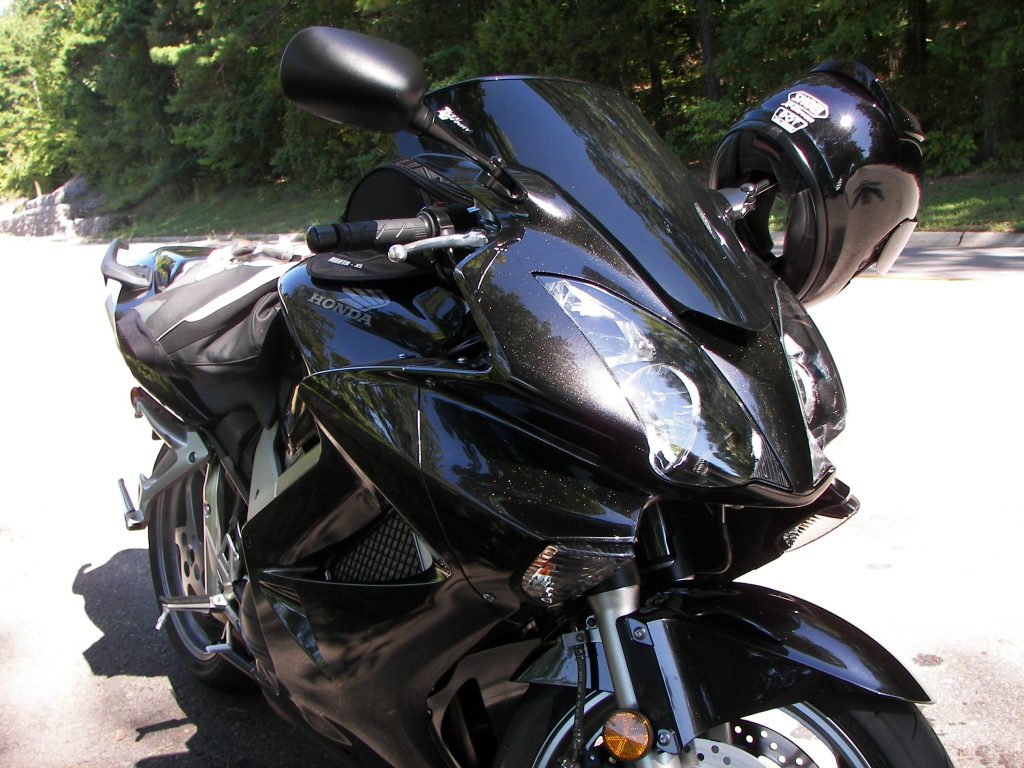 That bike was bulletproof!
Today, I still own some motorcycle websites but gave up the motorcycle. Still riding two-wheels though, but today it is a Road Bicycle.
This winter, who knows – maybe a trip to either Oklahoma City or El Dorado Springs is in my future.